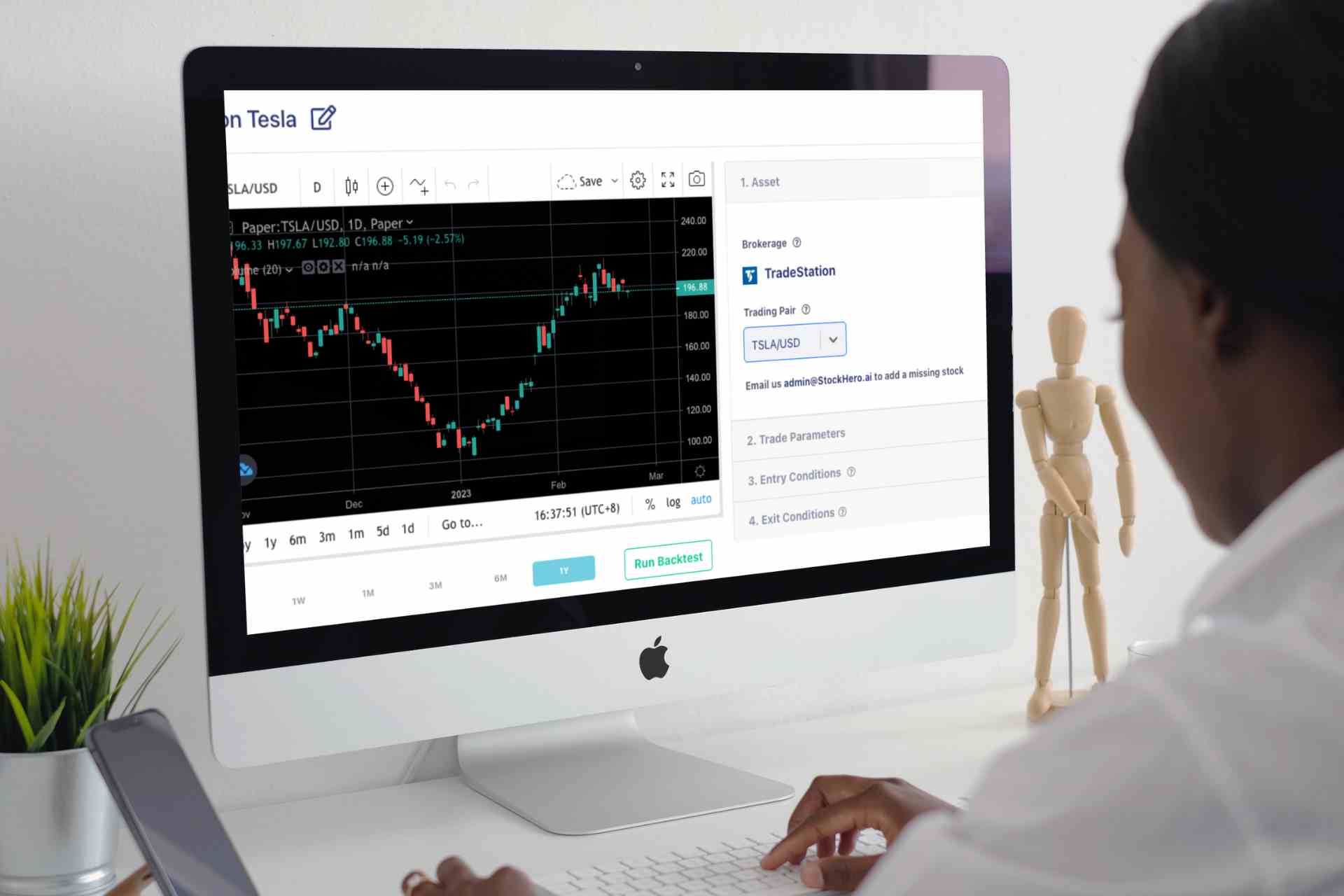 A Better DCA Stock Trading Strategy
Usually, when someone thinks of Dollar Cost Averaging, it simply means buying a stock on payday. However, the downside to this simplicity is that you may buy at a high. Statistically, there is a 50% chance of you making this "mistake".
What if there is a better DCA strategy that aims to only buy when the stock that you have painstakingly researched tanks? Is it not better to buy when everyone is selling? If you are to do this manually, the fear would have gripped you and prevents you from buying. This is why entrusting such endeavour to a stock trading bot is apt.
With StockHero, you can configure the DCA bot to buy when the stock hits an oversold level. 
In this tutorial, we will show how to configure the bot to do this – buy when a stock enters the oversold region. For simplicity, we will use the RSI indicator. Please note that you will need a Premium or Professional plan to do this in StockHero.
Let's get started. We will use the web app for this tutorial.
I. Firstly, login to your StockHero account
II. Select the exchange you would like to trade on – Either Paper or TradeStation
III. Click on the Bots button on the left menu
IV. Click on the New Bot button. Then click on DCA as shown in the image below: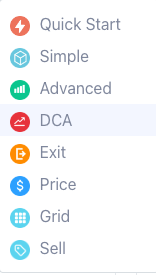 V. Choose the stock you would like to DCA on
VI. In Trade Parameters, set the Fund Allocation. One thing to note – if you check the box "No Limit", the bot will spend X USD (your Per Order Amount) for each order until you run out of funds. Determine how much of your capital you want the bot to buy for each order – the Per Order Amount.
VII. Select Market Order Type.
VIII. Go to Entry Conditions. The fun starts here. Select Indicator from the drop down menu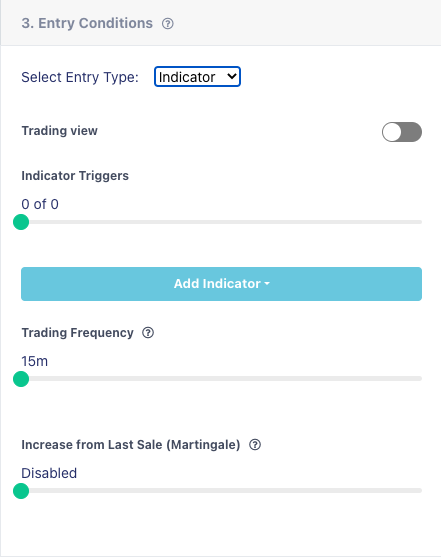 IX. Click the blue Add Indicator button and select RSI. Once you are good at this, your secret sauce will come from configuring the specific RSI values. For now, you can just use the standard RSI trigger values provided by StockHero.
X. For Trading Frequency, this is correlated to your risk profile. The shorter the TF, the faster the bot will monitor the market data and hence, more orders will occur. If you have no idea, choose 15 m for now.
XI. For the exit condition, give your preferred Take Profit level. For this example, we use 10%.
That's all! Click the Create Bot button and StockHero will monitor the stock and buy when the stock hits the oversold region.