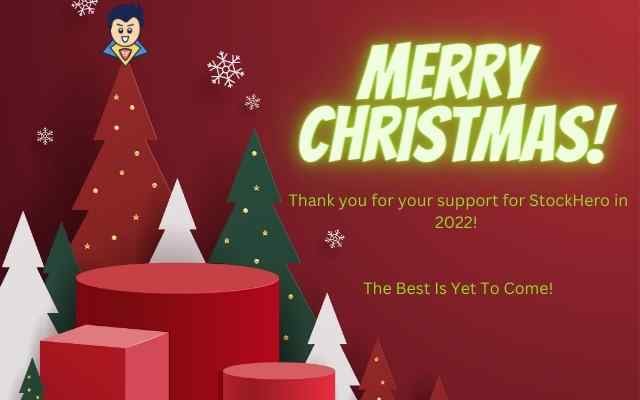 The StockHero team would like to thank all of our users for their unwavering support since our launch. We look forward to releasing even more awesome features for our users next year.
Keep a lookout for our new StockHero v2 to be released very soon, thanks to our relentless pursuit to create the best stock trading bot!
From all of us at StockHero, have a very Merry Christmas and a Happy New Year!